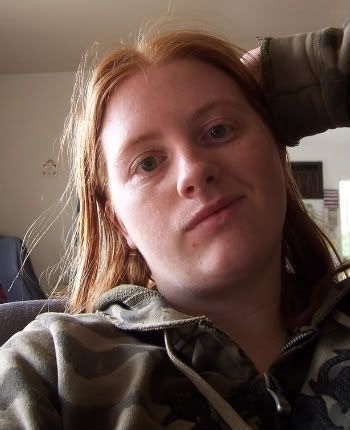 Stage Name: Mirai
Age: 21
Status: Healthy
Residence: Southern California
Favorite Con.: San Diego Comic-Con
Total Costumes: 19
My name is Mirai and I am a pretty predominant Cosplayer. I'm nowhere NEAR respected and adored like I want, and I know that I'm not that good, but... I guess you could say I'm decent. Since I don't want to pelt out a whole 20-minute speech on Cosplaying and what it is, I'll just point you toward
Wikipedia
and you can just read that for yourself instead.
I am a member of
Cosplay.com
and
TransCostumers
, all forums using my Stage Name to identify myself. Cosplaying is something one of my friends got me into back in 2003. My first Convention experience was Comic-Con 2003 and since then I have had a huge interest is cosplaying and conventions in general. Cosplaying is a way to express myself and who I am through the artistic means of costumes and designs, and since cosplaying isn't limited to any one certain genre, or even that it HAS to be a character, I can make up my own cosplay just for the hell of it.
I enjoy comments, suggestions, and I am usually really willing to help someone with something that they might need, like wanting to find out how I made something.
CONTACT
E-mail: cockypockycosplay@gmail.com
Skype: MiraiBaby
deviantART: MiraiBaby